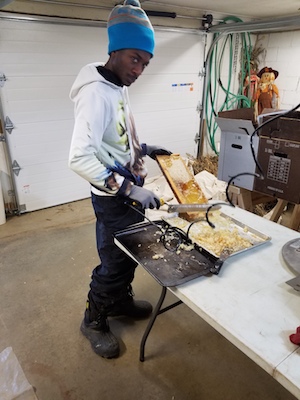 "In Winter, you feel the bone structure of the landscape." -Andrew Wyeth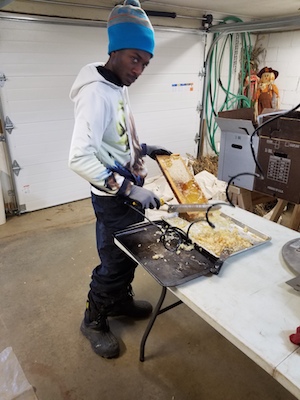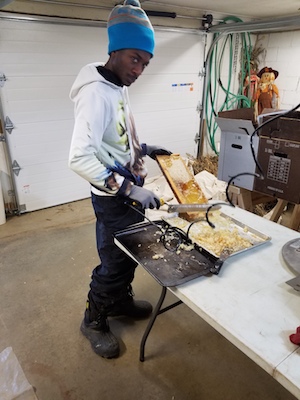 Winter Share Box 1 Crop List
Potatoes
Winter Squash
Onions
Rutabaga
Carrots
Beets
Napa and/or Green Cabbage
Salad Greens Mix (Spinach, Red Kale, Braising Mix)
Brussels Sprouts
Popcorn
Leeks
Honey
Kale
Savory
Farmer Notes
Thanks for joining us for Winter box 1!
The cold weather continues- some crops were harvested while frozen(Cabbage, Brussels, and Kale) and slowly thawed out in the cooler.
When crops are affected by the cold, they tend to develop a brownish color and can sometimes become a little limp and/or spongy. Soaking in ice water for about 5 minutes can help to rehydrate and regain some firmness.
Some of the Winter squashes may have a blemish or two on them- cut that part off and the rest is good to go!
Incase you didn't see the popcorn video last time, here is a video of Norm demonstrating how to shell popcorn.
We spent a couple days this week spinning the honey from this year, we hope you enjoy it!
Stay warm out there!