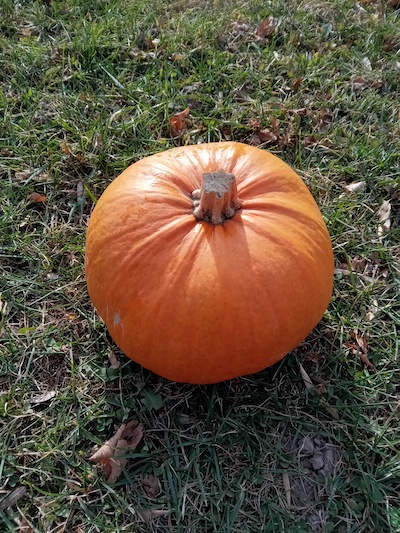 "A healthy democracy requires a decent society; it requires that we are
honorable, generous, tolerant, and respectful."
~Charles W. Pickering~
Fall Share Box 2 Crop List
Pie Pumpkin
Acorn Squash
Apples
Potatoes
Carrots
Romaine
Bok Choy
Chard
Radishes
Collards
Onions
Turnips
Braising Mix
Sage
Farmer Notes
*We are still dishing out some great salad fixings:  romaine, greens mix, carrots, apples, radishes, turnips and onions can all come together with color, crunch and taste to make a complete meal
*This is the last of the apples – the gold ones are Goldrush and have a sweet, crisp bite
*Pumpkin is our crop of the week and the article will give you some good information and recipes to try
*Sage is wonderful to brown with butter for a delicious sauce
*Acorn squash are very sweet and nutty and work well roasted in the oven
*Swiss Chard and Collard greens are challenging for some folks.  Diane sautees them with bacon and adds lots of seasonings (or a bouillon cube) – they are even better the following day!
*The Boc Choy is gorgeous – google a recipe that let's it shine
*Potatoes, carrots and onions are staples in every Fall Share box
*Keep returning our boxes and ice packs please
Crop of the week – Pumpkin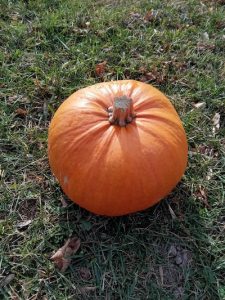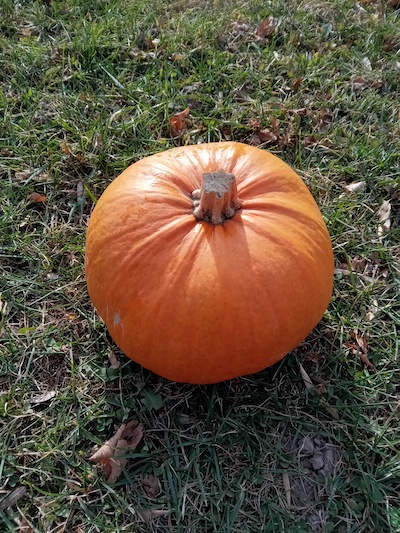 As days get shorter and colder, it is nice to have staple crops in the box that are hearty, filling, and are perfect for cold weather eating. The Pumpkin is emblematic of the changing seasons, but is often misunderstood and underutilized. Pumpkins are high in beta carotene, which can help your vision by allowing your retinas to absorb more light. Its low calorie content makes it a perfect food for those who are trying to lose weight. The seeds, also known as pepitas, are a low calorie high fat food great for people following a plant-based diet.
Pumpkins are a variety of squash native to North America. Pie Pumpkin is a smaller sweeter variety that you have in your box this week. Bigger ones, literally called Jack-O-Lantern pumpkins, are ideal for carving or decorations. There is a Giant variety grown for size competitions, and small white ones mainly used for decorations (they are edible however).  The Pie Pumpkin is the perfect goldilocks size, having great flavor and not taking up your entire pantry.
Besides making pie, which is pretty obvious given the name, there are lots of things to make with these delectable squashes (A medium size pie pumpkin will make multiple pies!). You can make a creamy roasted pumpkin soup, you can roast the seeds for a nice toasty snack, or you can make pumpkin bread and/or bars for dessert. The possibilities are endless, and as always, I relish the opportunity to challenge myself in the kitchen. Hopefully you do the same. Cheers!
-Farmer Dylan