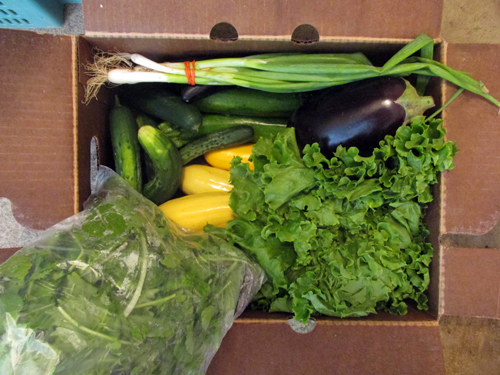 "Fairy tales are more than true: not because they tell us that dragons exist, but because they tell us that dragons can be beaten."
– Neil Gaimon
Summer Share Box 6 Crop List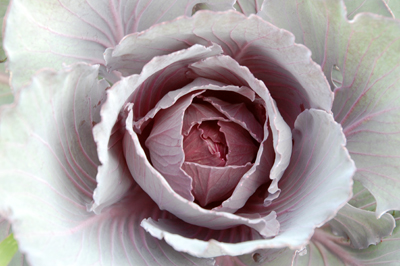 Salad mix – all shares
Summer lettuce – all shares
Basil – all shares
Scallions – all shares
Cucumbers – all shares
Summer squash – all shares
Zucchini – all shares
Eggplant – single & half shares
Hot wax peppers – single shares
Radishes – full & single shares
Mini cabbage – full shares
Bell peppers – full shares
Farmer Notes
We are entering the heart of the summer season – tomatoes, yellow onions, sweet corn, and green beans are right around the corner.
I keep three cucumbers sliced into Kosher salt water and in the fridge at all times – such a refreshing and healthy snack.
Zucchini, squash, eggplant, and peppers can be roasted (with oil, salt, and pepper) under your broiler until caramelized. Sprinkle with basil and Parmesan and enjoy their natural sweetness.
Zucchini, summer squash, and eggplant are excellent sliced thinly, oiled and seasoned, and grilled.
This is our first time growing this particular lettuce. You may need to rehydrate it in cold water bath – let me know how you like it.
You will receive eggplant two weeks on, one week off for the next month or so.
Basil lasts a week or so in a glass of cold water on the counter.
I hope you all are having a fantastic summer.
Please return all of our boxes and ice packs.
Wash all of our produce before you eat.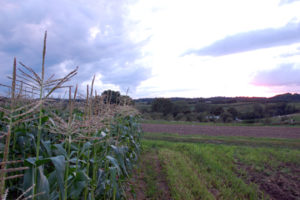 As I enter into the sixth month of my internship (still have plenty more to go) at Earth Dance Farm, I find myself thinking of the first day I arrived and how much has taken place since then. When I got here there was still snow on the ground with no greenery in sight. I remember imagining, when Norm gave me my tour of the farm, what all the land would look like once the colors came back in the Spring. It was a late one, as you know, but it was sure worth the wait! In the beginning I spent most of my days seeding in the greenhouse, preparing the hoop house for Spring share planting, splitting wood, doing lots of odd jobs to keep the wheels turning, and eagerly waiting for the other interns to get here. Once Spring began to blossom, the Spring shares blossomed right along with it which kept us pretty busy. Planting, weeding, harvesting, and packing sure takes up a good amount of time! Something I learned is that Asparagus grows very fast and needs to be harvested every day. Best Asparagus I've ever had too! Before we knew it, Summer shares came around and we are busier than ever, it's crazy how fast the weeks seem to breeze by, but we are making a point to enjoy and appreciate the essence of every moment. There are so many things to be harvested each week! Raspberries have been one of my favorites to harvest thus far – I loved eating some as I harvested; it was so rewarding, especially on the hot days. As of right now summer squash, zucchini, cucumber and
eggplants are very abundant and are harvested multiple times per week. It's amazing how fast, and for how long, they continue to produce fruit. You will continue to receive them in your boxes for a while so I hope you are able to find some creative ways to utilize these produce items! We have been using them in almost every night's dinner lately – I made Ratatouille the other night. I'd say it's a good thing we all like to cook here! All in all, I am very thankful for being able to have all these new experiences in such a nice place and am excited to continue to evolve here. A friendly reminder that all members are always welcome to visit the farm and get an inside look at how things are done around here! We also have a member work day tomorrow for anyone who may be interested, we'd love to meet you. We hope you enjoy your boxes this week. Cheers!
~Vanessa
Crop of the week: Eggplant
The crop for the last full week of July here at Earth Dance Farm is eggplant. This crop belongs to the nightshade family, along with potatoes, tomatoes, and peppers.
Eggplant was first known to be cultivated in China around 5 B.C., and is believed to have been harvested in India long before that. The Moors first brought eggplant to Europe through Spain roughly 1200 years ago and it is believed that they also brought it to Italy. Even though they are very popular throughout the European continent, it wasn't until recently that eggplants gained notoriety in the US and Britain.

While there are over 100 types of eggplants cultivated around the world, they all retain a similar bland taste when raw but adopt a more smoky taste when cooked. They can stay good to eat for up to 2 weeks in a refrigerated salad drawer.
When you are frying eggplants for any dish that requires you to slice them (for example, ratatouille), it is important to salt them beforehand to help draw out excess moisture. They are prone to absorbing plenty of oil and the salting will slightly reduce the amount they absorb. To salt your eggplant, cut into ½ inch slices or into segments and sprinkle generously with salt. Leave them to drain in a colander for about one hour, then rinse well and gently squeeze out the moisture from each slice or carefully pat dry with a piece of cheesecloth.
One of the most famous eggplant dishes is Imam Bayaldi or "the Imam fainted" – fried eggplant with onions, garlic, tomato, spices, and lots of olive oil.

Some recipes to enjoy:

Peel eggplant and cut in 1-inch cubes; put in a colander and sprinkle with the salt. Let stand in the sink for about 20 to 30 minutes to drain.

In a large saucepan or Dutch oven, heat olive oil over medium heat. Add onion and garlic; sauté until onion is tender. Add the tomatoes, bell peppers, basil, pepper, and oregano.

Cover and simmer, stirring occasionally, for 20 minutes.

Add zucchini and eggplant; cover and continue simmering for 10 to 15 minutes, until vegetables are tender. Taste and add salt, if needed.

Serve with fresh shredded Parmesan cheese, if desired.
Preheat the oven to 400°F. Line a baking sheet with parchment paper.

Using a spoon, scoop out a third of the flesh inside the eggplants (you can set it aside for other uses or discard). Rub the inside of each eggplant half with 1½ teaspoons olive oil and transfer to the prepared baking sheet.

Add the remaining 1 tablespoon olive oil to a large skillet and heat over medium heat. Add the onion and sauté until tender, 3 to 4 minutes. Add the garlic and cook until fragrant, 1 minute more.

Add the mushrooms and cook until they are just tender, 4 to 5 minutes. Stir in the kale and quinoa, and cook until the kale is wilted slightly, 2 to 3 minutes. Season the mixture with thyme, lemon zest and juice, salt, and pepper.

Spoon the filling into the prepared eggplants and roast until the eggplants are tender but not falling apart, 17 to 20 minutes. Let cool for 5 minutes.

Serve the eggplant immediately, garnished with parsley or basil and accompanied by the yogurt and additional lemon wedges.