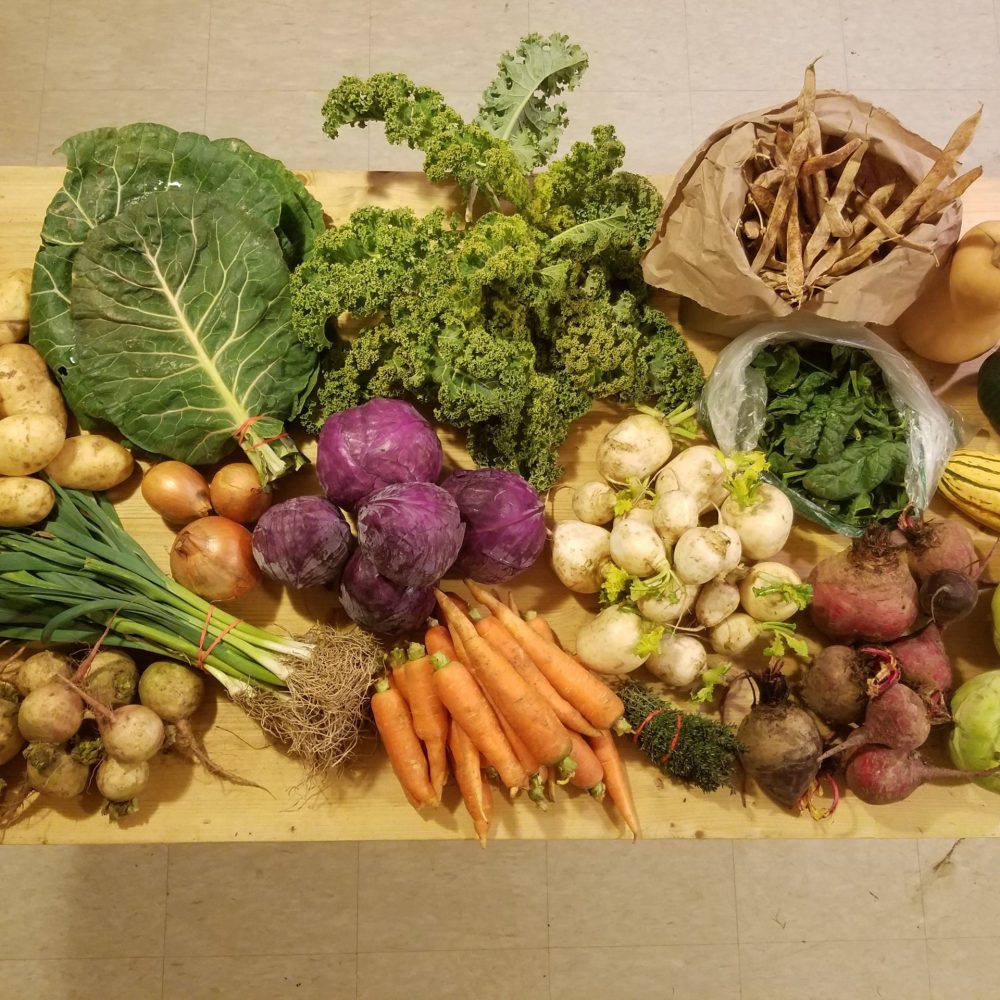 "When you can't change the direction of the wind, adjust your sails."
~H. Jackson Brown
Winter Share Box 1 Crop List
Potatoes
Carrots
Beets
Kidney Beans
Kohlrabi
Napa Cabbage and/or Red Cabbage
Winter Squash
Turnips
Watermelon Radishes
Collard Greens
Kale
Onions
Leeks
Spinach
Thyme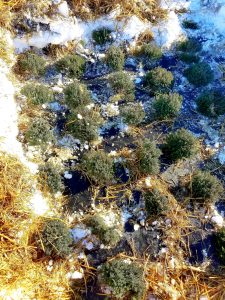 Farmer Notes
*We hope that you all had a very enjoyable Thanksgiving holiday!
*Thank you for extending your 'fresh veggie' season with us during December!!!
*Romaine was weighted down with the recent snow/ice and did not pass the test to deliver this week
*Kale, collards, and spinach can be soaked in a 15-20 minute ice water bath to help them rehydrate
*Most of the produce in today's box stores well in a crisper drawer or in any very cool, ventilated area
*Spinach is scarce but very tasty for a December salad
*Many crops like carrots, beets, potatoes, onions, radishes, turnips, and even leeks, kohlrabi and cabbage can be roasted together in the oven with oil, s+p.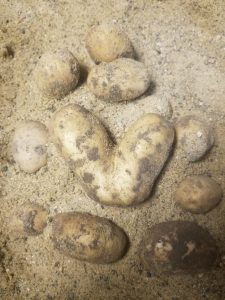 *In 2 weeks our Dec. 19th box will have honey, popcorn, rutabaga, garlic and daikon radishes as new/different crops from this box
*We will once again offer jars (quart and pint) of honey, dry beans and popcorn for purchase as holiday gifts.  These will be delivered with our Dec. 19th delivery.  Let us know if you have interest in any of these.
*The boxes are heavy, handle with care
*Please make sure to return our boxes so that we can reuse them
Some recipes to try:
Preheat the oven to 400°F. Grease a 12-inch cast iron skillet with 1 tablespoon of butter.

Working from the outside in, tile sliced beets and turnips in a rosette pattern. I started with red beets on the outer edge and then turnips.

Warm 3 tablespoons of butter in a small skillet set over medium heat. Add onions and cook until soft, stirring frequently (about 4 minutes). Add the garlic and thyme and cook, stirring constantly, for 1 minute more. Take the pan off the heat, and stir in the remaining 5 tablespoons of butter. Once the butter is melted and incorporated, season to taste with kosher salt and freshly ground black pepper.

Pour the butter-garlic mixture evenly over the prepared beets and turnips, then pour over the chicken stock. Cover the skillet tightly with foil, then bake in the oven for 45 minutes. Remove the foil and cook until the top of the gratin is just starting to brown and get crispy (about 30 minutes). Let the gratin cool for 30 minutes. Sprinkle with chopped chive just before serving.
Place the turnips, carrots, parsley and pumpkin seeds into a salad bowl. Add the lemon juice and olive oil. Season with salt and toss to combine.

***This salad keeps well in the fridge for up to 48 hours. Keep in mind that once grated, turnip will change the color from pure white to slightly yellowish and translucent. So, if you want to serve this salad for a dinner party and the appearance of the salad is important to you, make sure to prepare the salad just before serving.